The products are made from the best quality raw materials accessible in the market. They are available in different ranges and grades as per the requirement of the clients.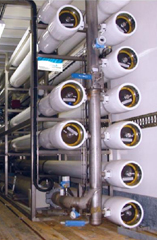 These textile Dyeing process units are properly tested on different parameters at our in-house testing laboratory. The testing ensures that the products are supplied without any flaw and contamination. Our products find invaluable uses in Textile Dyeing Process Industries and Textile Chemical Trading Industries. Besides, we offer them at the most discounted rates as against the ordinary market.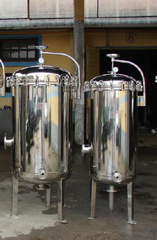 Water & Waste Water Treatment Chemicals
We are the best Antiscalant manufacturer and supplier in India. We have wide range of water & Waste water treatment chemicals that include Reverse Osmosis & Nano Filtration Antiscalants, Membrane Cleaning, Pretreatment, Textile Effluent treatment chemicals, cooling tower water treatment chemicals… etc.   Our water treatment chemicals are of highest quality and are available at pocket friendly prices. Our products are environment friendly and do not produce any toxic effect.
Pretreatment
| | |
| --- | --- |
| Tiny Flock-150 | Polymer base, decolorizing agent for Textile Dyeing effluent with less sludge. |
| | |
Antiscalant
Tiny treat -250
High Caso4/Fe/Mn
For RO & NF membrane

Tiny treat -250 is Inhibits calcium sulfate scale at saturation levels of up to 600% and maintains good scale inhibition in the presence of moderate levels of iron. Effectively stabilizes metal ions and disperses metal oxides in the concentrate stream.

Tiny treat -350Si
Silica Antifoulant
For RO & NF membrane

Tiny treat- 350Si is a proprietary blend of antiscalants, antifoulants and silica dispersants, especially designed for use where silica levels are high, up to 250% saturation of Silica in the reject.

Tiny treat 1020
RO Membrane Antiscalant – Broad Spectrum

Tiny treat-1020 is a broad spectrum antiscalant designed to inhibit inorganic scale formation in membrane separation processes, inhibits calcium carbonate scale up to an LSI of 3.0. Effectively inhibits formation of calcium sulfate, calcium phosphate, calcium fluoride, barium sulfate, strontium sulfate and silica.

Tiny treat -1050
High Caco3/Si dispersant
For RO & NF membrane

Tiny treat -1050 is Specially formulated for Broad spectrum of Textile waste water treatment systems like RO, NF membranes. It stabilizes metal ions and disperses metal oxides, such Iron and Manganese as well as colloidal particles such as silt and clay, It controls calcium carbonate, calcium sulfate, calcium phosphate, calcium fluoride, barium sulfate and strontium sulfate scales in waters with a high fouling potential.

Tiny Treat 2000
Evaporator Antiscalant

Tiny treat -2000 is blend of deposit control agents designed for use in desalination and textile zero discharge evaporators. It functions as a liquid scale inhibitor, which effectively increases the solubility of dissolved salts like mainly CaCO3, CaSO4, all type of Silicates. Any crystals that form are modified and dispersed, so that adherent scales cannot form on heat transfer surfaces in the evaporator.

 
Cleaning Chemicals
Tiny clean250
For RO & NF membrane

Tiny clean-500 is excellent RO & NF membrane cleaning agent, which can easily penetrate the membrane surface, Break the salt deposition, as well as organic fouling.

Tiny clean350
Evaporator Antiscalant  

Tiny clean-750 is excellent de scaling agent for Textile zero discharge and desalination evaporators , it breaks the minerals scale formation with evaporator surfaces, especially lime scaling ,CaSo4 deposition and other organic & inorganic salt deposition.